It is not an easy situation when the PSG is asked to take a stand on allegations of sexual abuse in connection with ayahuasca ceremonies. The whole thing involves some emotionally sensitive issues and an extensive amount of information. The accused Miguel was invited by Nadia to the Salon Berlin in 2018 to give a talk on 5 Meo-DMT. Later she attended an ayahuasca retreat of Miguel where she said that she "returned heavily traumatised" and that Miguel "attacked her extremely aggressively". She further claimed that she had reports of young women who had experienced sexual violence from Miguel during or after Aya Retreats.
What does a society do when such incidents are reported?
The question immediately arises: is it possible that in an ayahuasca culture where healing, community, love and spiritual growth are values, such terrible things happen? Under the title  " Dr Bia Labate – The Chacruna Institute Ayahuasca Community Guide for the Awareness of Sexual Abuse"   has  Bia Labate ( Executive director of the Chacruna Institute )  had a very good talk about it at the last breaking convention in London.
When we hear accusations of sexual assault, we are rightly on the side of the victims. But there are also cases where our reflex: "always be on the side of the woman, the victim! " is used to harm someone. Prominent examples are Julian Assange. [1] [2] or also  Kachelmann [1] Such cases also exist in the Psychdelic Community, Mrs Ariela Bogenberger has been waging a bitter war against the use of psychedelics. [1] [2] [3]
In order to decide what this is all about, we looked at many Facebook entries and quite emotional comments. Nadia immediately had a lot of supporters, which quickly turned into a wave of indignation.
But then we met more and more people who had attended the ceremonies and described a completely different picture: A picture of Nadia who was disappointed that Miguel did not return her offers and has been running a character assassination campaign ever since. There were a lot of witnesses who were present at the cases, who said it was all a lie.
A difficult situation for the PSG
We deleted Miguel's talk on Youtube and Joe publicly declared that the Society dissociates itself from Miguel.
But Nadia didn't go far enough, Miguel should be publicly found guilty on all points of her accusation. The PSG found the evidence for this more than meagre. Nadia left the salon, saying she was too traumatised and could no longer deal with it. She said she would not comment on the matter and would not provide any further evidence.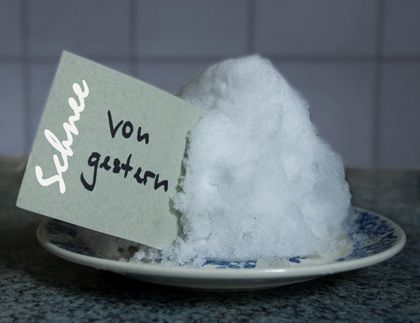 Actually, this could have been all water under the bridge and something that one likes to forget very quickly. But Nadia is still quite active in social media and never tires of spreading her unsubstantiated allegations. In 2020, 2 years after these incidents, she attacks Joe Schraube ( PSG ) personally and motivates Gabriel Amezcua to found an alternative psychedelic society in Berlin. Before meeting Nadia, Gabriel had a good relationship with Joe and the PSG, but now he is convinced of Nadia's credibility, but does not want to turn to the testimonies.
On Facebook, events for the creation of a new and alternative society appear.
Two themes are intertwined: the situation in Berlin, where for years it has not been possible to connect the English-speaking scene with the German scene, and Nadia's case.
When asked what the new society is, Gabriel answers:
"Im actually the founder of the Berlín Psychedelic Society. I have been working with several organisations and people for many years and we decided to found the BPS because we don't share values with Joe Schrauber, from the German psychedelic society. We have had problems with realizing that Joe is using the name of psychedelic society to promote himself and dubious practitioners. Im also a good friend of Mike Margolies, from the Global Psychedelic Network, and the BPS is already part of GPN. We are also in contact with organizations such as Mind Foundation, Knowmad and Eclipse / Sonar. Our aim is to build a real psychedelic society in Berlin, one that has members, participants and that promotes good practices and harm reduction. The Berlín psychedelic meetup of Gianni is part of these efforts."
on 16.10.2020 it gets realy big with – mail from Gabriel :
I am currently working with the Global Psychedelic Society and am in the process of founding the Psychedelic Society Berlin. ….. We also have two witnesses who are willing to talk to you if you are interested.
[PSG note : ]  In recent weeks and months, Nadia has consistently stated in writing that she will not provide any further evidence to support her statements.
However, we have decided not to take part in this trial any more. Our interest is to continue building and we have a lot of work to do. You can be sure that neither Nadja nor we are interested in publishing anything against you or even Miguel.
[PSG note : ] Nadia's accusations against Miguel have been online for over 2 years and her mail and comments have reached thousands of people. Almost everyone in the Berlin psychedelic scene has heard about the case.
Even though Nadia started to delete some of her comments in the last few days, we have documented it all well.
However, if you publish anything against Nadja, we will unfortunately have to take action against you and your organisation. As I mentioned before, I am a member of the central committee of the Global Psychedelic Society (formerly Global Psychedelic Network). If you publish anything against Nadja or our organisation, you will be expelled from the Global Psychedelic Society. This is the agreement I already have with Mike Margolies and with the members of the other psychedelic societies.
For this reason it is time to close this matter. If you do not publish the information against Nadja, we will not publish anything against you, and you will not be expelled from the Global Psychedelic Society. It is as simple as that. But if you insist on publishing the page about Nadja, the consequences will be considerable.
It is up to you, dear Joe. This is the end of the conversation. Everything that will happen in the future is in your hands."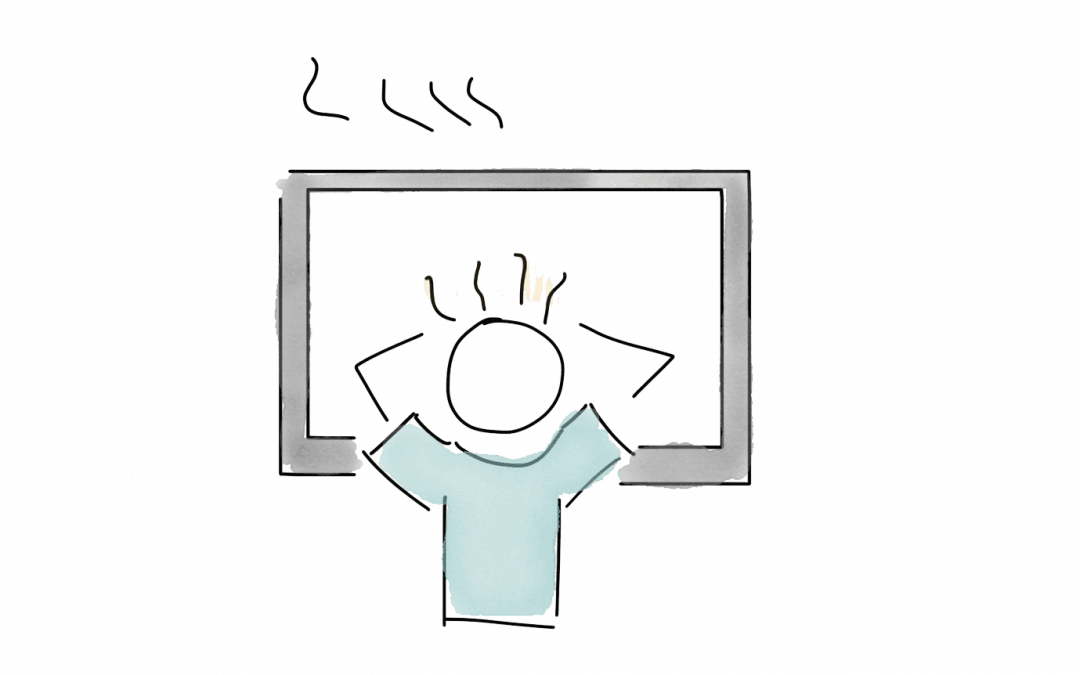 What to do?   The "grass over it" does not seem to be possible, if it leads to such big distortions in Berlin. Since in all cases several people were involved, it can't be that difficult to bring the truth to light after all.
Main tool: research & transparency.
This is how we have proceeded :
We have isolated the most essential allegations of Nadia and secured the sources. From this, we came up with 4 cases that we have investigated : in each case, there is a telegraph group to which all the participants of 2018 who are known to us have been invited. At the beginning of this article Nadia was quoted and the source was given.  The people were asked to give a statement if the statement is true or not.  These testimonies are not publicly available. We do, however, offer people – who can also be named by Nadia – to look at these collections and these people are then asked to write a statement. If we have a sufficient number of reports, the case is closed for us and the PSG deliberates on the basis of these statements as they formulate a statement and publishes it.
So far 3 people have agreed to look at the cases, we are looking for more volunteers, preferably women. Nadia unfortunately does not exercise her right to name women.
Nadia's accusations against Miguel
Case 1: Nadia's own experience with Miguel
Here you can find the reports and statements in which Nadia claims to have returned heavily traumatised from an Ayahuasca ceremony (which Miguel conducted). Also the claims of sexual abuse within Ayahuasca ceremonies
The most important statements as quotations :
0-1: I have returned heavily traumatised
0-2: He attacked me extremely aggressively after the ceremony
0-3 Miguel is a psychopath, a charlatan
On these charges 1-3, the PSG has opened an investigation, the results of which are set out below
However, things really got heated when Nadia spread the following claims on social networks.
Case 2 : M* naked in psychiatric ward for sexual abuse by Miguel
One of the most dramatic stories is :
"M*** ends up naked in a psychiatric hospital for sexual abuse and mistreatment by Miguel" Source : Nadia Post PSG , Aya Germany, Aya Word
The "victim" has made a clear statement to the PSG.   In a 10min audio she explains: "Yes, I was in the psychiatric ward, but that had nothing to do with Miguel's retreat, that was later. There were no negative incidents with Miguel, he was open and friendly, she praises the work.
She also says that it is gross character assassination what this woman is doing ( Nadia ) especially since she was not even there.
Case 3: J* at an Aya retreat: non-consensual sex in the toilet
In this case there is a telegram group where several participants have expressed their opinions.
Nadia is spreading the story, citing a Tom who was present at the retreat.
The victim J*** finds the story so absurd that she asks "I don't think I am the J*** in question, nor was I at the retreat? "
J*** : I don't remember Tom, I was there for a retreat at Edith's house 4 years ago.
In the Telegram Group they post photos with people in them J***
"Yes, by sight, he was strange."  ( Tom )
The audio can be found here (only for people with access to investigate the case)
Case 4: N* Miguel sexually harassed and coerced N***
Nadia has written a long report about her experience, which says :
"The two also made fun of a girl who had gone completely crazy smoking Bufo Alvarius. What was supposed to be funny about this was not at all clear to me.
Another girl told me that she suffered from a severe post-traumatic stress disorder after Miguel made her smoke bufo after an ayahuasca ceremony. That's also the girl, by the way, who completely freaked out and whom Anna and Miguel made fun of in my presence. She contacted me and told me her story. She was also insulted in the worst way by Miguel because she did not come to terms with the experience and asked for help. Like so many others, she got exactly the opposite. She also told me that Miguel had sexually harassed and coerced her. She too is always available for further questions. "
We were able to find out the name of the woman. This was possible because there was only one case where Miguel Bufo gave his name one day after an Aya ceremony. This was a big exception and only on clear request and with instruction to the woman.
The statement of N*** :
I asked Nadja if she had ever told anyone that I had had any sexual encounter with Miguel and she said she never said that? She heard it from other women and not from me. But they are just stories to me. And actually I have several friends who were witnesses of the whole retreat and saw everything and can confirm my story that nothing sexual happened. They were with me the whole time. I can only say that I think that mixing bufo and ayahuasca is dangerous for some people. But that is just my personal experience and what I have heard from others who claim to be experts, but I am not an expert. And one of these witnesses is a Facebook friend of yours: Jamie Allen. He was by my side the whole time. So he can also confirm my story: No one touched me on the retreat.
Your friend who was with her during the ceremony writes :
Hey Joe, yes I did! Did you talk to Nikki herself? I know she and Miguel don't get along but I would want to make sure that she is actually making these allegations herself
My experience at Miguel's retreat was good. Afterwards, there was a lot of drama with Nikki and she and I even had an argument once because Miguel and I were friends on Facebook but she never claimed to me that he had tried to sexually abuse her
Only that she should not have been given Bufo (no mushrooms)
The source of tension between them was that there were some push/pull dynamics going on between them and Miguel was trying to confront her with it. These are my observations but I do suggest you talk to Nikki if you haven't already.
When N*** writes to Nadia, she reacts very irritably, writing to Joe from the PSG:
**** " It's ridiculous to write to Nikki with the claim that I said she had been raped. Also, I haven't talked about you anywhere in public. I asked you two years ago for a reappraisal, but you didn't lift a finger then. And now that your own ass is on the line, it suddenly sets you in motion? ( note Joe : Nadia threatened Joe with the police, she wanted to report him for his work in the medical field ) How insensitive one can be to send such messages to people. I'm talking to Nikki right now, she is beside herself. I told you what happened to her, there was no mention of rape. And now you're randomly writing to people saying that I told them that they'd been raped??? you heard from three people that I said she'd been raped??
huh????? what geeeeht I never and nowhere talked about rape. show me where, what is this processing. so, I think my pig is whistling " ****
It is true that " Nadia has never talked about rape, she puts it like this : Nadja Schollenberger : " experience of women who are harassed, abused and attacked in the worst possible way "
and in case N*** " Miguel sexually harassed and coerced her "
Nadia could now try the passage in her report where she writes "Miguel sexually harassed and coerced her (N***). " as unauthentic and fake. It can be said that the document was also sent to Miguel and a woman from his team replied in great detail to the document in which Nadia's report was quoted 100%. So there were some people who received her report in this form and she also got her report back in this form with the comments of the woman from the Miguel team. At no time was the correctness of the document
Sources and screenshots
Beware of this shady guy!! I let myself be talked into going to one of his ayahuasca ceremonies and returned heavily traumatised. The guy is a bit of a wafflehead, attacked me extremely aggressively after the ceremony and insulted me in the worst possible way in front of the assembled crew because I dared to contradict him. He yelled at me until I burst into tears, whereupon he merrily took it one step further. He called me a victim and insinuated that I was only crying so that I could be the centre of attention and get all the attention. I was already not well after the ceremony anyway and I was extremely vulnerable, but somehow it must have been a special pleasure for him to verbally thrash me until I had to run away because I couldn't take it anymore.
In the meantime several people have contacted me who have experienced similar or even worse things with him. Neither he, nor the other guys who are leading the "ceremonies" with him, are in any way qualified for this work and have no idea what they are doing and how to deal with people who have difficult experiences. These are people who want to make money and put others in danger. Please avoid such charlatans and rather turn to people who have a decent education and know how to conduct ceremonies. The salon should take this up and make it a topic of discussion so that the community is warned against such psychopaths.
The Post has 78 comments some important ones in the screenshot.
Incoming mail :
Result of the PSG investigation
We are still in the process of collecting the many contributions, here we publish the result of the investigations of the PSG (Psychedelic Society Germany)
What we can already say : 
There were a lot of people there, there are many witnesses. Everyone we have heard so far has experienced the situation very differently. Nadia also conceals the fact that she met Miguel on FB and invited him to a lecture in her function as co-director of the Salon Berlin. There was private contact even before the ceremony. Her statement "I let myself be talked into going to one of his ayahuasca ceremonies" can easily be proven to be untrue. Nadia also conceals the fact that she drank almost nothing of Aya in the ceremony, but rather wanted to see herself in the role of the team.
Bericht von L***  :
Further reports will follow and a final verdict
Are there reports that confirm Nadia's statements?
In a letter to the PSG, it literally says: "behind Nadia there are thousands of women". We asked who these women were and whether some of them could contact us. Yair Oren – a man – was mentioned by Nadia as someone who could confirm her claims. But what is striking is a very similar pattern to Nadia : he obviously did not have a good experience in the retreat and now he criticises the leader very strongly.
He writes about Miguel: "terribly irresponsible and aggressive behaviour" and "It ended with a man being hospitalised".
Like Nadia, he then follows up with allegations of sexual abuse that he has "heard" about.
Yair
Yair Oren was mentioned to us by Nadia as someone who can confirm her claims. What is striking, however, is a very similar pattern to Nadia: He obviously did not have a good experience in the retreat and now criticises the leader severely.
He writes about Miguel: "terribly irresponsible and aggressive behaviour" and "It ended with a man being hospitalised".
He, like Nadia, then continues with allegations of sexual abuse that he "has heard" about.
In a Facebook group with 55,000 members, his post receives about 100 comments and a lot of attention. He writes "warning of sexual abuse" but cannot prove it. 
The PSG has contacted him and asked him how he can prove his claims.
He replies "I dont know you, and I wouldnt give away the details and contacts of his victims to anyone. Unless the initiative would come from them.
I also would very much expect nadia not to give their contacts to anyone. Especially not someone that is in some kind of relations with miguel. "
But since the alleged victims do not take action, we are not getting anywhere. It goes without saying that an investigation does not mention names of persons, but even anonymous reports cannot be obtained from Nadia or Yair.
With a very high effort the identity of the alleged victims could be determined. However, the PSG is concentrating on the cases Nadia has brought forward.